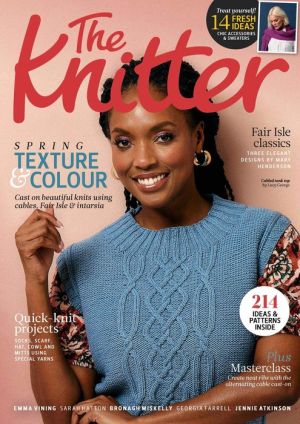 The Knitter
NOOK Magazine (Subscription)
Subscription £3.99 per month (Delivered: Monthly, 13 issues/year)
Save 26% off single issue price
New issues are instantly and automatically delivered to your NOOK library the moment they are available
14 days free trial available for new subscribers Learn More
Note: This product features enhanced content and may take a few minutes to download.
Current Issue: Christmas 2015
Overview
The Knitter caters for skilled knitters with more than 10 challenging patterns in each issue.

The Knitter has beautiful, original patterns and inspiration from world-class designers.

Our patterns aren't just fabulous to look at, they're enjoyable to make, with a few unusual techniques and intriguing ways with yarns for you to try.
Continue Reading
Show Less