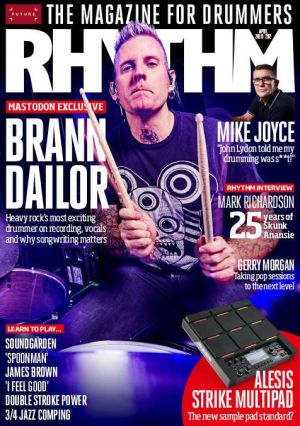 Rhythm Magazine
NOOK Magazine (Subscription)
Subscription £2.49 per month (Delivered: Monthly, 13 issues/year)
Save 26% off single issue price
New issues are instantly and automatically delivered to your NOOK library the moment they are available
14 days free trial available for new subscribers Learn More
Note: This product features enhanced content and may take a few minutes to download.
Current Issue: December 2013
Overview
Each issue of Rhythm, the UK's best-selling drum magazine, is jam-packed with exclusive, in-depth interviews with the biggest drum stars, written by the best drum scribes in the world. There's also advice, tips and hands-on practical features to make you play and sound better, world-class drum tuition from the pros, plus expert reviews of all the latest drum products, featuring the best gear photography around. With more packed into the magazine then ever before, there really hasn't been a better time to start reading. Rhythm – every drummer needs it.
Continue Reading
Show Less