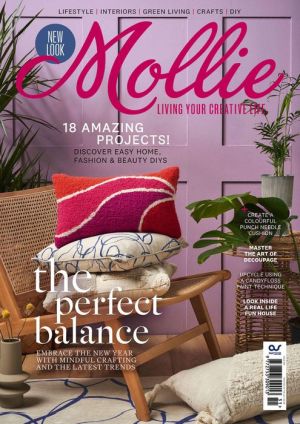 Mollie Makes
NOOK Magazine (Subscription)
Subscription £3.99 per month (Delivered: Monthly, 13 issues/year)
Save 21% off single issue price
New issues are instantly and automatically delivered to your NOOK library the moment they are available
14 days free trial available for new subscribers Learn More
Note: This product features enhanced content and may take a few minutes to download.
Current Issue: Issue 39
Current issue available until 05 September, 2014
Overview
Curating the best contemporary craft from around the world into a beautiful and totally irresistible magazine. Mollie Makes is a brand new lifestyle and craft magazine which brings you the best of craft online, a look inside the homes of the world's most creative crafters, tutorials on inspiring makes, round-ups of the most covetable stash and tours of the crafty capitals of the world.
Continue Reading
Show Less