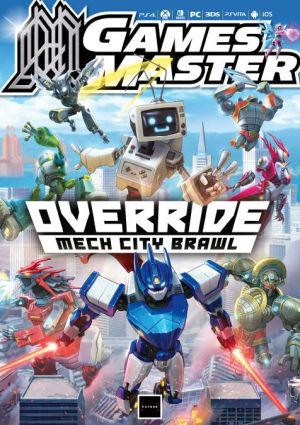 GamesMaster
NOOK Magazine (Subscription)
Subscription £2.49 per month (Delivered: Monthly, 13 issues/year)
Save 26% off single issue price
New issues are instantly and automatically delivered to your NOOK library the moment they are available
14 days free trial available for new subscribers Learn More
Note: This product features enhanced content and may take a few minutes to download.
Overview
GamesMaster is the world's most exciting multi-format videogames magazine, and is the only magazine to offer comprehensive coverage of the biggest and best games on every machine, every month.

In every issue you'll find the biggest scoops across all the formats – Xbox 360, PS3, Wii, 3DS, DSi, PSP, PC plus all the latest developments on the next wave of hardware including Wii U and PS Vita. Also inside every issue you'll find a superb cheats and tips section to help you finish those tricky levels.
Continue Reading
Show Less