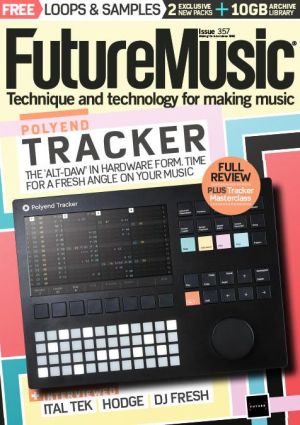 Future Music
NOOK Magazine (Subscription)
Subscription £2.99 per month (Delivered: Monthly, 13 issues/year)
Save 31% off single issue price
New issues are instantly and automatically delivered to your NOOK library the moment they are available
14 days free trial available for new subscribers Learn More
Note: This product features enhanced content and may take a few minutes to download.
Current Issue: December 2015
Overview
Future Music delivers the technique and technology behind the hits. Packed with inspiration for today's modern musician there's reviews of hot new gear, tons of tutorials to help you get the most out of your hardware and software, and exclusive In The Studio features where the stars take apart their tracks.
Continue Reading
Show Less