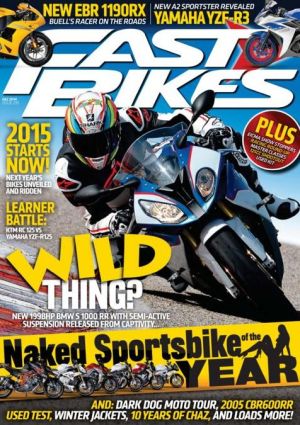 Fast Bikes Magazine
NOOK Magazine (Subscription)
Subscription £2.49 per month (Delivered: Monthly, 13 issues/year)
Save 26% off single issue price
New issues are instantly and automatically delivered to your NOOK library the moment they are available
14 days free trial available for new subscribers Learn More
Note: This product features enhanced content and may take a few minutes to download.
Overview
Fast Bikes is the UK's best-selling superbike magazine.

Each issue offers definitive performance bike tests and features to help you be a better rider, modify your bike, know your legal rights better, see all the latest kit and find out what's hot.

Fast Bikes is packed with insider news, behind-the-scenes race features, an invaluable monthly Used Buyer's Guide plus exclusive columns from current MotoGP, World and British Championship racers, managers and the irrepressible Steve Parrish.
Continue Reading
Show Less