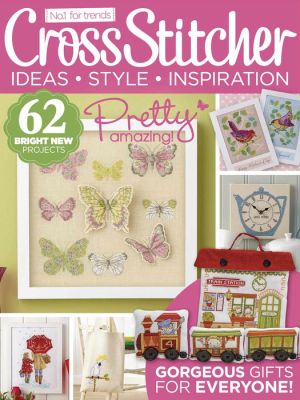 CrossStitcher
NOOK Magazine (Subscription)
Subscription £2.49 per month (Delivered: Monthly, 13 issues/year)
Save 38% off single issue price
New issues are instantly and automatically delivered to your NOOK library the moment they are available
14 days free trial available for new subscribers Learn More
Note: This product features enhanced content and may take a few minutes to download.
Overview
CrossStitcher is Britain's number one cross stitch magazine. Every issue is packed with beautiful designs for you to stitch and stylish ideas to inspire you.

In each issue you'll find plenty of original, creative projects and new ways to finish them.

If you've never cross stitched before or feel a bit rusty, our new easy-to-follow diagrams and guides will help you pick up the technique quickly and have you hooked right from the word go.

Get ready to be inspired!
Continue Reading
Show Less