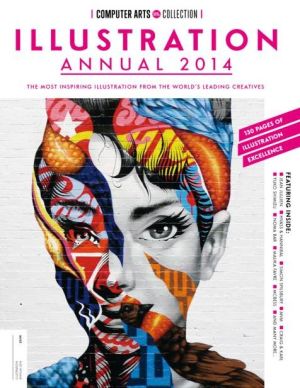 Computer Arts Collection
NOOK Magazine (Subscription)
Subscription £3.99 per month (Delivered: Quarterly, 3 issues/year)
Save 14% off single issue price
New issues are instantly and automatically delivered to your NOOK library the moment they are available
14 days free trial available for new subscribers Learn More
Note: This product features enhanced content and may take a few minutes to download.
Current Issue: Issue 14
Current issue available until 06 December, 2014
Overview
Welcome to the latest issue of Computer Arts Collection, an annual series of six in-depth guides, packed with insight and inspiration from the global design industry.

With 224 stunning pages, it's the definitive guide to the core creative fields that no designer can do without:
Graphic design
Typography
Illustration
Branding
Photography
Advertising
At its core is a groundbreaking 48-page special project, guest-edited by a different world-renowned design studio every issue, which details their creative process from initial idea, through development and into production.
It also includes an unmissable 20-page report on the latest trends, extended interviews with iconic designers and industry decision-makers, and an indispensable talent directory to set up your next creative collaboration.
Continue Reading
Show Less