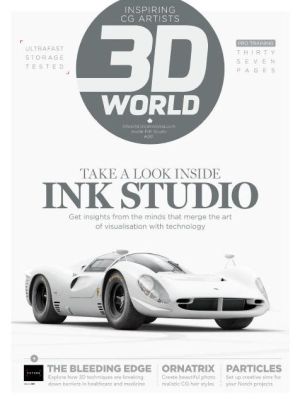 3D World Magazine - For 3D Artists and Animators
NOOK Magazine (Subscription)
Subscription £3.99 per month (Delivered: Monthly, 13 issues/year)
Save 21% off single issue price
New issues are instantly and automatically delivered to your NOOK library the moment they are available
14 days free trial available for new subscribers Learn More
Note: This product features enhanced content and may take a few minutes to download.
Overview
3D World is the world's biggest-selling monthly magazine for the 3D artist covering all aspects of the CG creation.

It covers animation, visual effects, videogames and architectural visualisation, and includes expert training in apps such as 3ds Max, Maya, Cinema 4D, ZBrush, LightWave, Vue, Photoshop and After Effects.

Every issue the magazine features an artist showcase, 'making of' features and reviews of new products.
Continue Reading
Show Less